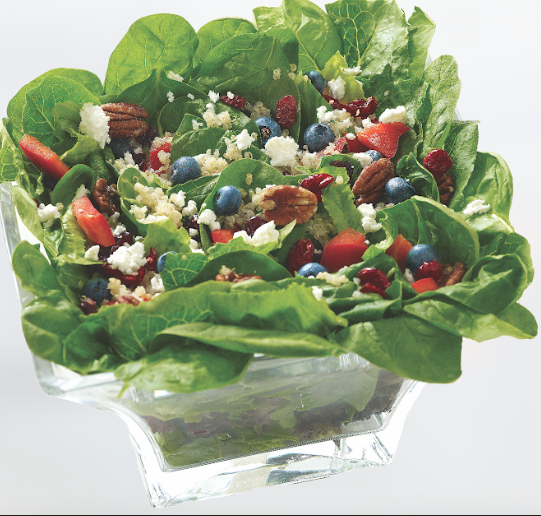 Goat Cheese & Cranberry Salad
The perfect blend of Spring Mixed Greens with Quinoa, Fresh Goat Cheese, Crunchy Pecans, Plump Blueberries and Crispy Red Peppers served with Balsamic Vinaigrette.
Add a Grilled Chicken Breast to any Salad for $6.99 per breast. All dressings are served separately.
All salad selections are 8-person minimum. All prices listed are per unit/person.
You may also like…