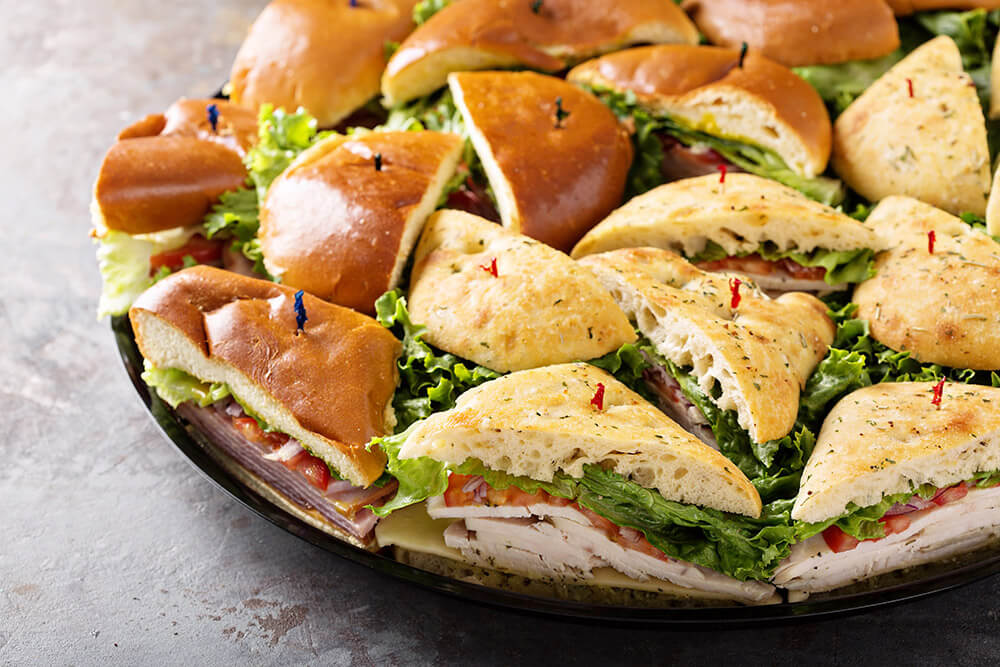 Classic Sandwich Platter
*Vegan and Gluten-Free Options Available
We are Famous for our Sandwiches. Only made with Quality, Fresh Ingredients, our Classic Sandwich platter is always a crowd pleaser.
Add a Garden Salad to any Sandwich Platter $3.5 per person. All platters come garnished with carrots and celery sticks and a bowl of olives and pickles.
All of our Sandwiches are crafted using a large assortment of Freshly Baked Breads and Buns, Crisp Lettuce, English Cucumbers and Juicy Tomatoes with a generous serving of Premium fillings including:
Freshly Sliced Roast Beef
Roasted Turkey
Spicy Seasoned Pastrami
Slow-Smoked Turkey
Ham and Swiss Cheese
Chicken Salad
Tongol Tuna Salad
Chopped Egg Salad
All sandwiches, wraps and panini platters are 8-person minimum. All prices listed are per unit/person. (2 pcs each).

You may also like…