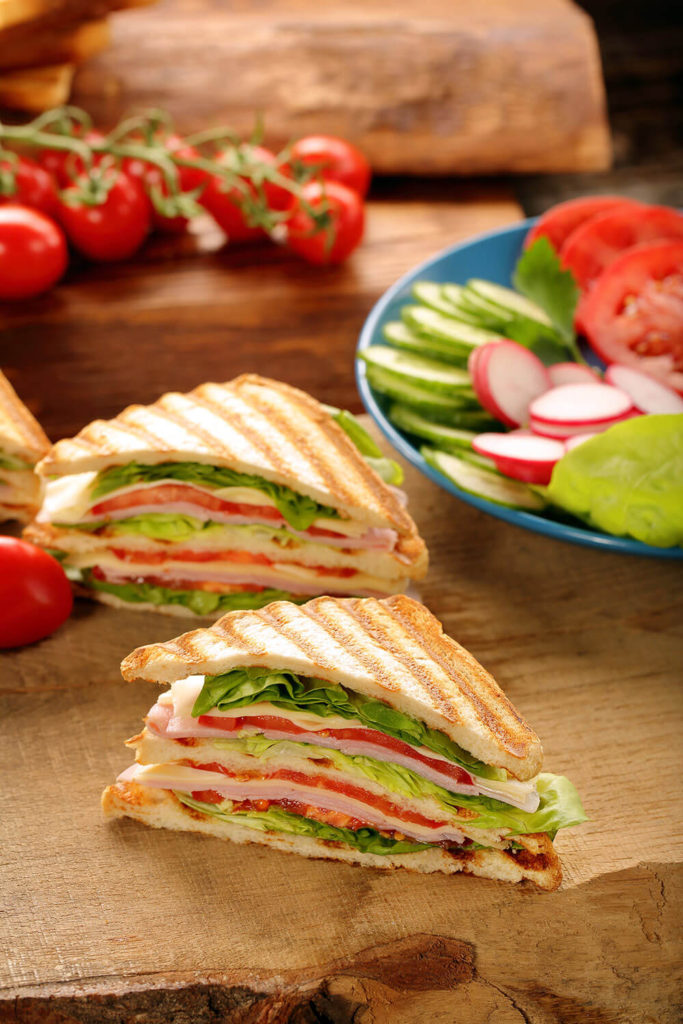 Panini Platter
Our Panini are Grilled to Perfection and use Premium, Fresh Ingredients to help make your business meeting the success that it is meant to be! Our Panini Platter features an assortment of the following Panini:
•Chicken Balsamic: Whole Chicken Breast, Goat cheese, Baby Spinach with Balsamic Glaze
• Shaved Roasted Beef: Mozzarella cheese, sautéed Onions, Peppers, Mushrooms, Garlic Aioli topped with Balsamic Glaze
• Mediterranean Grilled Vegetables: Grilled Eggplant, sliced Red and Green Peppers, Carrots, Onions, Feta cheese and Hummus.
• Zesty Baked Chicken Caesar: Chicken Caesar with Feta cheese and bacon
• Ham & Double Creamy Brie: Creamy Brie, Lettuce, Tomato with Roasted Red Peppersauce
Add a Garden Salad to any Sandwich Platter $3.5 per person. All platters come garnished with carrots and celery sticks and a bowl of olives and pickles.
You may also like…