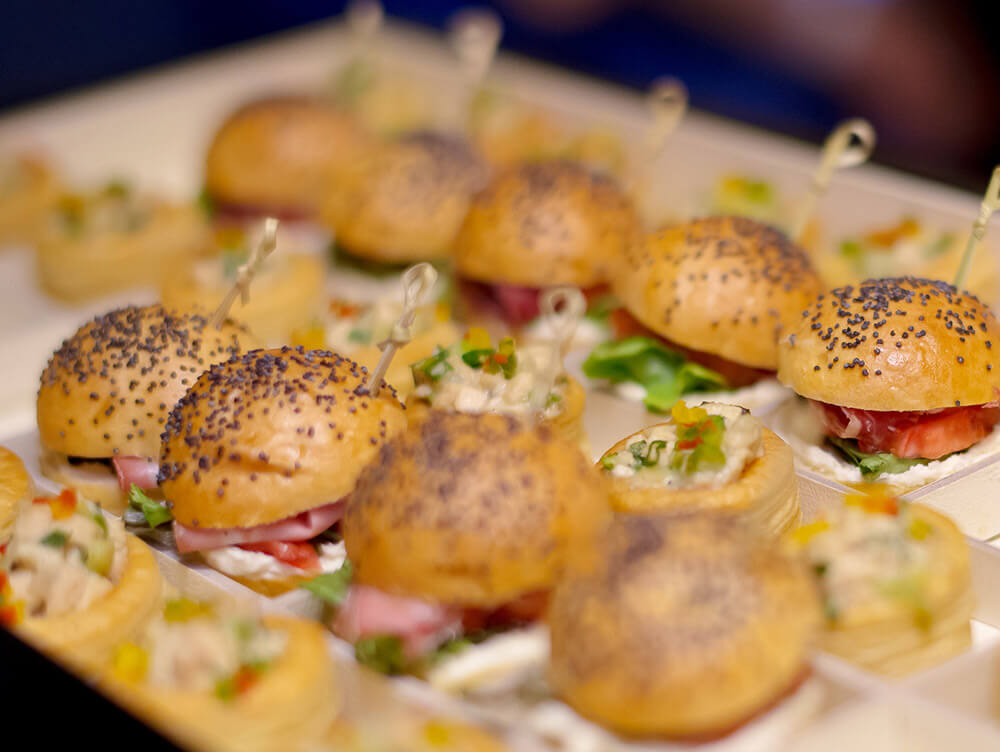 Sandwich Sliders
The perfect choice for a light lunch to please all your guests!
All of our Sliders are served with Crisp Lettuce, Juicy Tomatoes on a Mini-Bun and are filled with an assortment of the following:
Slow-Roasted Shaved Beef
Ham
Chopped Egg Salad
Tongol Tuna Salad
Add a Garden Salad to any Sandwich Platter $3.5 per person.
Each person receives 2 sliders. *24 Hour Notice Required.

You may also like…