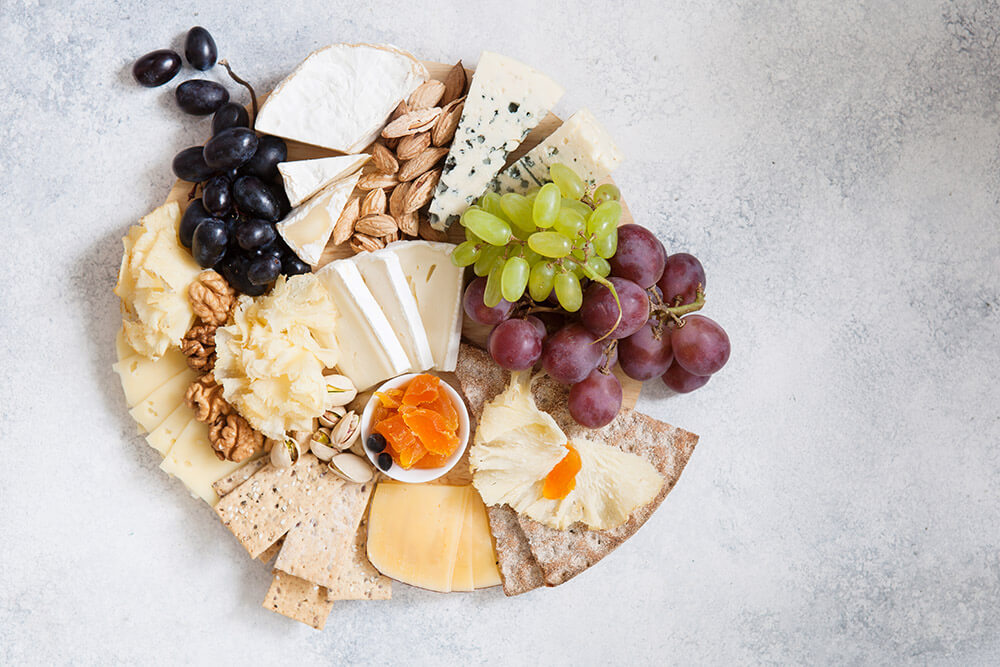 Gourmet Fruit & Cheese Platter
An elegant platter of the Finest Cheeses, cut into bite-sized cubes, including perfectly Ripened Brie, Sweet Swiss, Aged Cheddar, Mild-Flavoured Monterey Jack and Traditional Mozzarella, served with an assortment of Quality Crackers. These Gourmet Cheeses share the platter with Freshly Cut Fruit, including Juicy Pineapple, Sweet Honeydew, Plump Strawberries and other Seasonal Fruits.
All appetizer selections are 8-person minimum. All prices listed are per unit/person.
Related Products