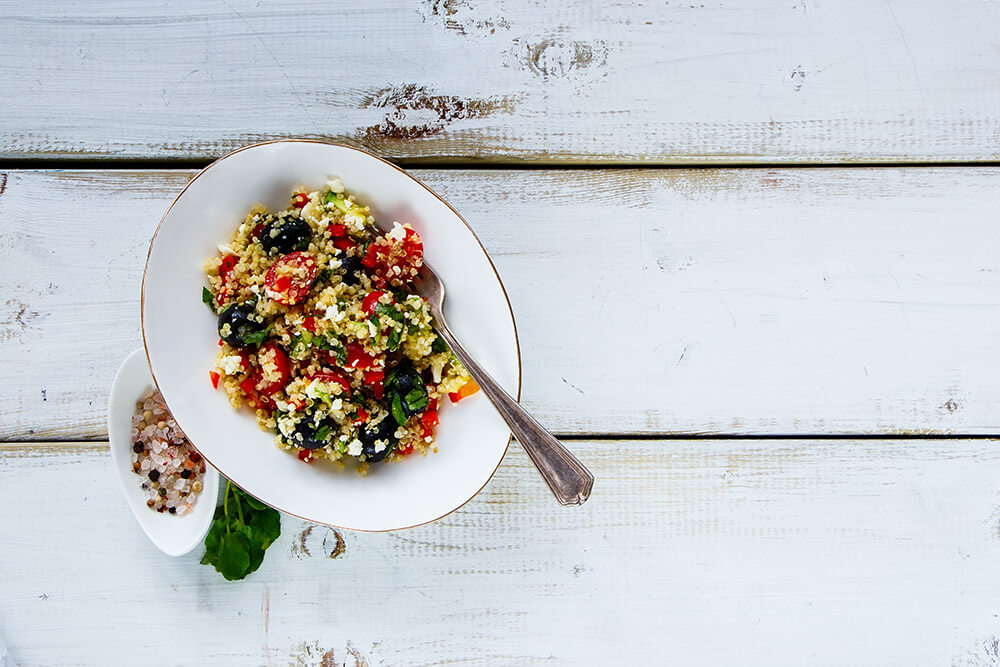 Quinoa – Feta Salad
A great Vegetarian option! Perfectly prepared Quinoa combined with Grilled Eggplant, Juicy Cherry Tomatoes, Tangy Spring Onion and Fresh Baby Spinach, tossed with a hint of Fresh Mint, and topped with our Signature Feta Vinaigrette.
Add a Grilled Chicken Breast to any Salad for $6 per breast. All dressings are served separately.
All salad selections are 8-person minimum. All prices listed are per unit/person.
You may also like…