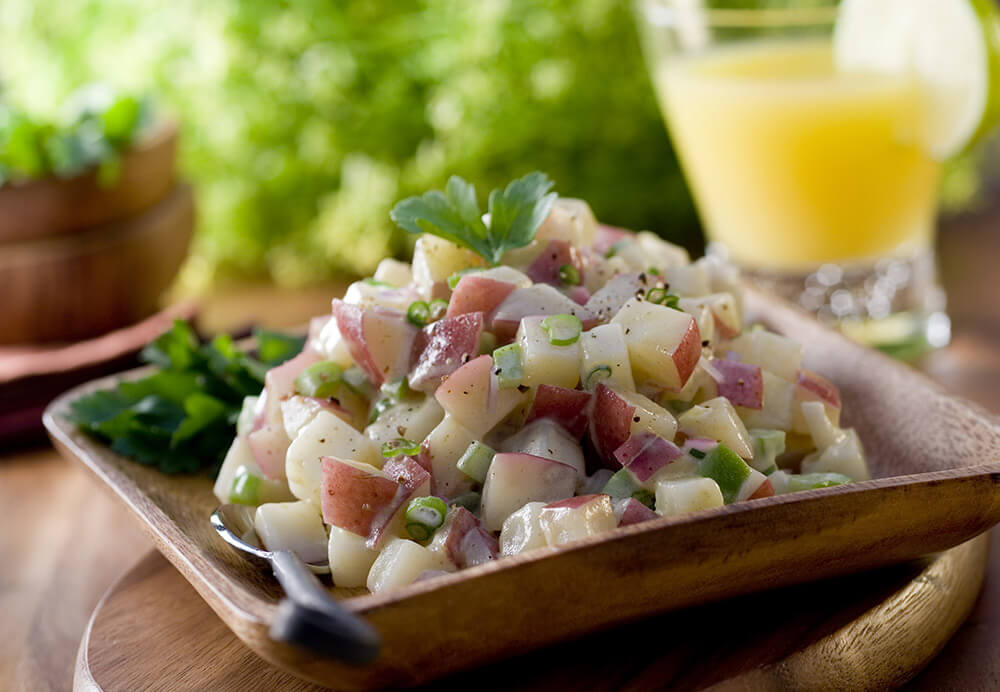 Side Salad: Red-Skinned Potato Salad
Your clients will love this Red-Skinned Potato Salad perfectly blended with Grated Hard-Boiled egg, Chopped Crunchy Celery and Spring Onions. Tossed with a Fresh Dill Mayonnaise dressing.
Add chicken breast to any side salad for $6.00 per piece.
All salad selections are 8-person minimum. All prices listed are per unit/person.
You may also like…