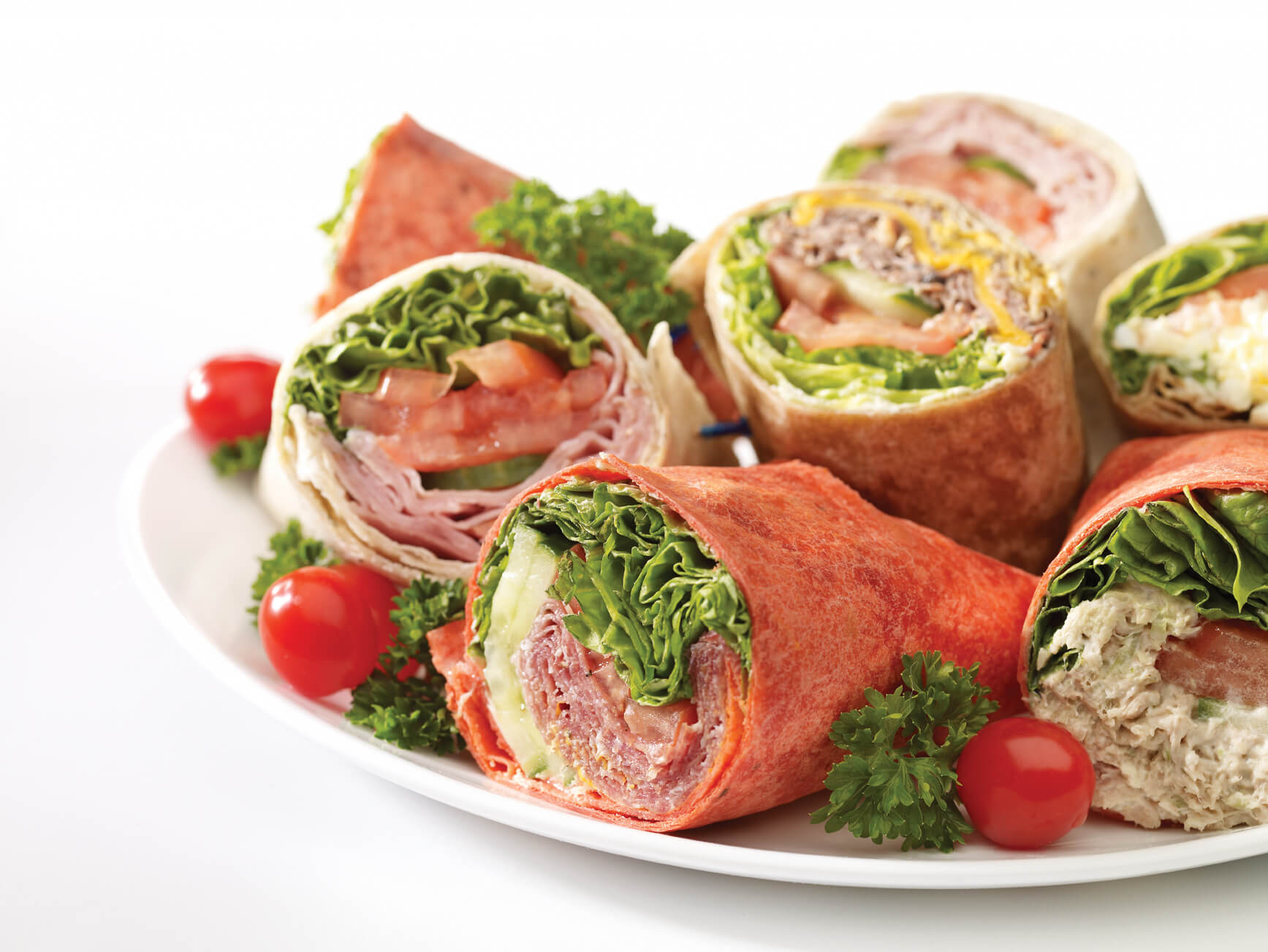 Wrap Platter
A Board Meeting Favourite! A large assortment of Soft, Fresh Wraps, including Whole Wheat, Pesto and Sun-Dried Tomato, together with Crisp Lettuce, English Cucumbers and Juicy Tomatoes, with a generous serving of the following:
Freshly Sliced Premium Meats
Chicken Salad
Tongol Tuna Salad
Chopped Egg Salad
Add a Garden Salad to any Sandwich Platter $3.5 per person. All platters come garnished with carrots and celery sticks and a bowl of olives and pickles.
You may also like…