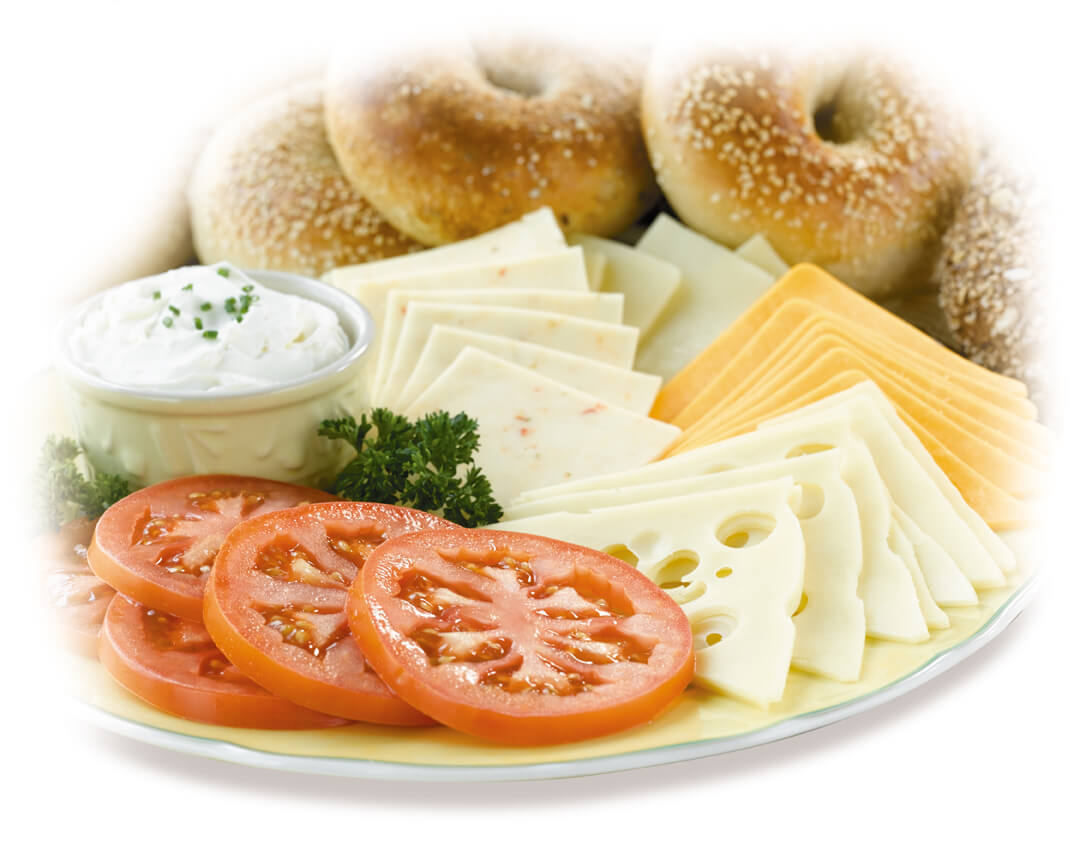 Breakfast Bagel Platter
Back by popular demand! An assortment of Freshly Baked Bagels, served with Vine-Ripened Tomatoes, Premium Cream Cheese, assorted Jams and and various cheeses including Swiss, Aged Cheddar, Mild-Flavoured Monterey Jack and Traditional Mozzarella.
Add a Fruit Platter or Yogurt Parfait to Any Breakfast Order for $6.99 per person.
All breakfast selections are 8-person minimum.
You may also like…