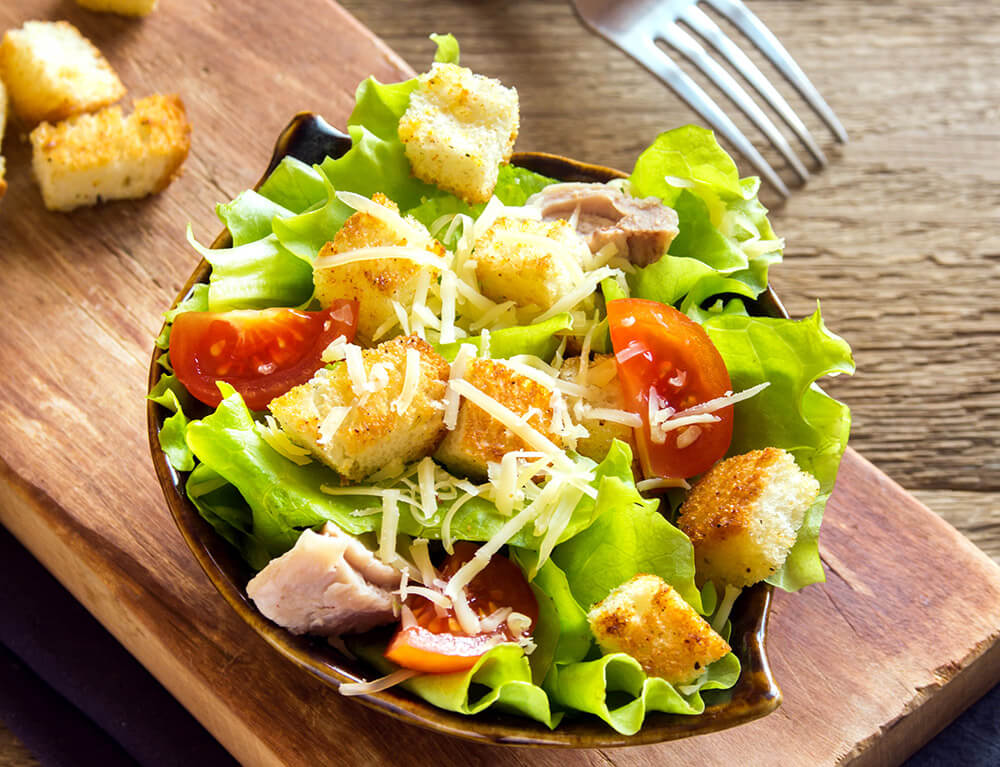 Chicken Caesar Salad
Looking for a light lunch option? This Chicken Caesar Salad is the perfect substitute for a large lunch. A Perfectly Grilled 3 ounce Chicken Breast per person, atop a bed of Crispy Romaine Lettuce, Parmesan Cheese, Crumbled Real Bacon and Crunchy Croutons tossed with our Creamy Caesar Salad Dressing.
Add a Grilled Chicken Breast to any Salad for $6 per breast. All dressings are served separately.
All salad selections are 8-person minimum. All prices listed are per unit/person.
You may also like…