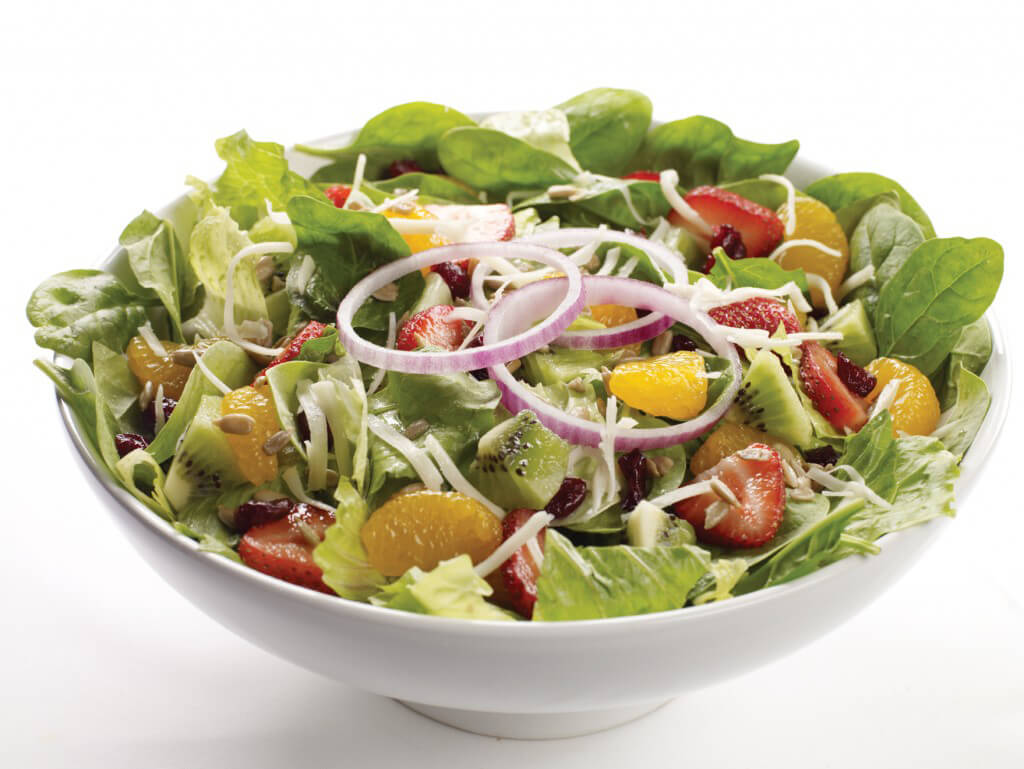 Sunshine Salad
Our most popular salad for good reason! A blend of Greens including Baby Spinach, Crispy Romaine Lettuce, with Fresh Red Onion, Sweet Kiwi and Strawberries, topped with Dried Cranberries, Juicy Mandarin Oranges, Grated Mozzarella Cheese and Roasted Sunflower Seeds. Served with a Tangy Citrus Kiwi dressing.
Add chicken breast to any salad $6 per piece.
All salad selections are 8-person minimum. All prices listed are per unit/person.
You may also like…